Welcome to SKAVILLE, listing coverversions in Jamaican 60´s music.
Working on my dissertation about early Jamaican music in the summer of 1999 I tried to find out wich kinds of music influenced the development of Jamaican popular music. So I started putting together a list of songs Jamaican musicians adopted from other musical genres.
I am going to present this list on this site including ska (and Jamaican R´n´B), rocksteady and early reggae (up to ca. 1970). Sometimes I give in addition to the artist who first recorded a tune the artist that I think has inspired the Jamaican version. For example after listening to Mongo Santamaria´s LP "Watermelon Man" it may look like the Baba Brooks´ Watermelon Man was inspired by Mongo´s version rather than Herbie Hancocks original. As I am still working on this list I would be thankful for anyone sending corrections and additions
to fill the gaps.

Please visit my other projects: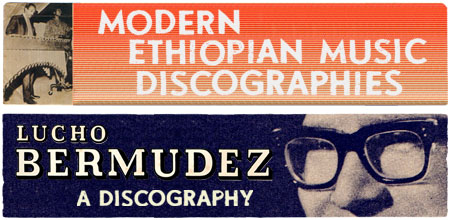 Company sleeves: Motown Records, US and Studio One Records, JA
Thanks to all the contributors of this projekt:
Mike Atherton, Steve Payne, Capt. 2much Freetime, Ronnie Digital, Brian Keyo, Wolle Kaatz, Juha Vaahtera, Allen Kaatz, John Foster, Mick Sleeper, Luke Ehrlich, Steven Termeer, David Home, Joachim Feyfar, Mohair Slim, Arne Karck, Andy Jarvis, Alexander Gramlich, Ricky Chapoy, Sir Marcus Downbeat, Martin "Bighead" Grosskopf, Ned Newitt, Johannes, Christian Eritt, Pete Smith, Daryl Orchard, Papa Charlie, Marc Griffiths, Herve, Chris Watts, Marin Stewart, Friedy Cannonball, Siggi Seidel, Mike Pealing, Bruno Blum, Oriol Farràs, Chris Lane, Dave Monroe, Steve Barrow, Douglas Thomson, Jeremy Collingwood, Todd Campbell, Primo Viviani, Alejo, Knipp, Samuel James Flynn, Brian Gardner, Phil Newport, Johan Lindgren, Kris Van Beethoven, Gordon "Greedy G" Robertson, Asaf Smilan and many others